In addition to customs advice, Intrastat services and customs practices, we offer a complete package of transport services. We can withdraw outbound or inbound goods before shipping them to the final customer. We rely on the best carriers to ensure efficient service and precise timing.
TRANSPORT SERVICES IN ITALY
At the customer's request, we arrange goods collection from the majority of Italian provinces. We take care of their storage and immediate shipment, fulfilling all the related customs. The transportation services in Italy are carried out and guaranteed by third parties with whom Pansped entertains a multi-year collaboration:
Dedicated Service: disposal of vehicles with one-day delivery in northern Italy, 24 hours delivery in the rest of Italy, and 24/48 hours delivery in Europe
Espresso Service: from and to any part of Italy
Groupage online: land-based shipments management through a solid network of partners located in strategic areas of Italy, who have adequate infrastructure for handling and sorting goods.
Venice Airport – collection of imported goods from Venice Airport within 24 hours from clearance
INTERNATIONAL TRANSPORT SERVICES
With the aim of giving customers a complete service we also manage transportation, mainly by truck. Our services are not limited exclusively to customs practice: we offer a wide range of full-load, partial-load, groupage-load services.
Extra EU services (complete, groupage) For years, the Pansped Foreign Office has been organizing transport for Russia, Ukraine and other non-EU territories thanks to the widespread network of partners located in the served countries. We offer our customers international services by land, by sea and by air to the main cities of Russia and Ukraine.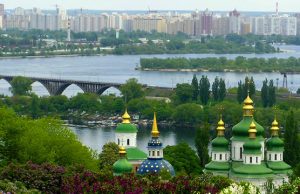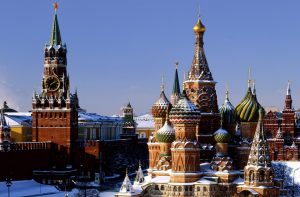 Pansped offers a special transport and shipment service to Ukraine complete with support for customs, paperwork and consultancy for drafting commercial documents.
Our mother-tongue staff, with many years of experience in shipments to Ukraine, guarantees a smooth international transport, with punctual and timely assistance. Our partners with offices in Kiev, Lvov, Odessa, allow us to provide local commercial and operational assistance. Our departures for Ukraine are on weekly basis.
EU services (express, complete, groupage) We guarantee maximum reliability and speed, being able to satisfy any request with care and precision, as well as providing any shipment data in real time.
Trade Fair Service (For Ukraine) The Pansped Foreign Office offers the "International Fairs" service, ensuring execution within the required time frame:
shipment with door-stand service (including preparation of all documentation, customs procedures, import / export, etc.)
goods management at the fair
insurance, transport and storage
on-site assistance with our staff before and after the event
COMMERCIAL ASSISTANCE, CONSULTING
By giving trust to Pansped you will have a complete management and a qualified assistance for the execution of bureaucratic procedures for all international shipments. From the dispatch to the delivery of your goods, you can count on experienced staff for:
Assistance and consultancy for the management of all issues related to pre / post international sales, mandatory certifications for Russia and the Eurasian Customs Union markets.
Provision of commercial information about Italian companies, to reduce loss risks.
Consulting with drafting of commercial documents and completion of shipping documentation.
Assistance on payments to your Italian and European suppliers.
Translation service in Russian language for your documentation.
Pansped assists clients in organizing the trip and the stay related to exhibition/congress events:
information on transportation, ticket booking or car rental
booking of accommodation facilities for all categories
leisure ideas: tourist packages, gastronomic and cultural tours, wellness and shopping, restaurant reservations, clubs, shows, events
We offer a logistics service that manages your goods efficiently, on time and at the lowest cost, integrating the activities with periodic reports.